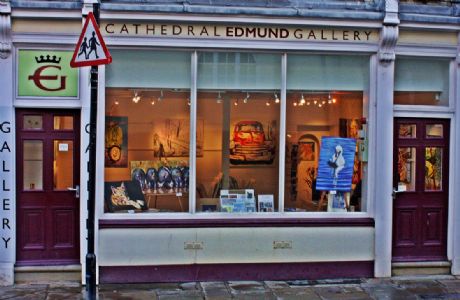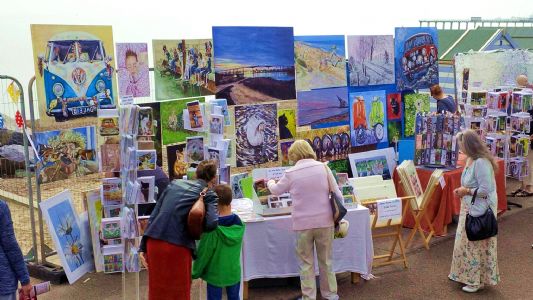 There is a thriving art "scene" in Suffolk, with many talented artists showing all manner of works throughout the year. Below is a list of art exhibitions and shows where you can find, and view at first hand, examples of my work. If the details are in italics then they are also opportunities to "meet the artist" since I will be sitting there and looking forward to meeting you and talking about art, life, the universe and just about anything else in between! (Cup's of tea always welcome!)
(Images above, St. Edmundsbury Cathedral Gallery - My 1st solo exhibition and my stall at 'Art on the Prom' Felixstowe 2014)




as of the time of writing (June 2020) there are no planned artshows or exhibitions due to Coronavirus lockdown and concerns over social distancing.





I had been intending to open my home to visitors during June 2020 as part of Suffolk open Studios and, of course, to be having my usual stall at Srt on the Prom in Felixstowe. Hopefully both will be back at full strength in 2021.